Check Out 7 Nigerian & American Celebrities That Surprisingly Look Alike (Photos)
Look-alikes is something that I never get tired of. The reality that there are two people who look very similar and may not even know each other is something that I find extremely interesting. That is, right now, maybe somewhere in Mali, there is some person that looks almost exactly like me. That's a really fun thought when you think about it.
Look alikes are everywhere and while often times it's people from the same location (like the same state or nation) that look alike, there are also people who share resemblances with people who live in entirely different continents.
Today we'll be counting down 7 popular faces from Nigeria and America that surprisingly resemble each other. Are you ready to dive in and see these celebrity lookalikes? Then let's go!
1. Future and Oge Okoye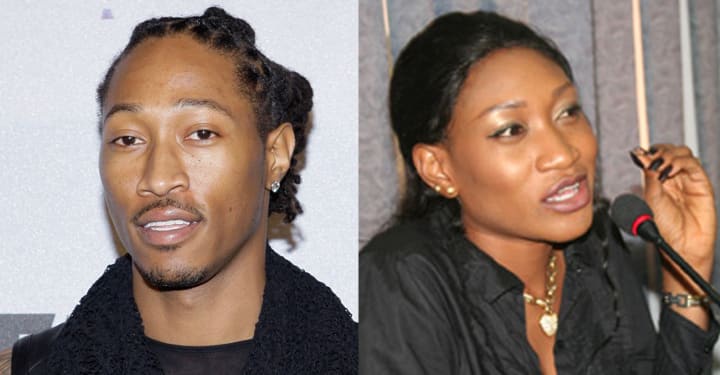 This one is hilarious because once you see it, you'll never be able to unsee it. This realization started trending all the way back in 2016 when somebody posted this picture below. From there, it took off.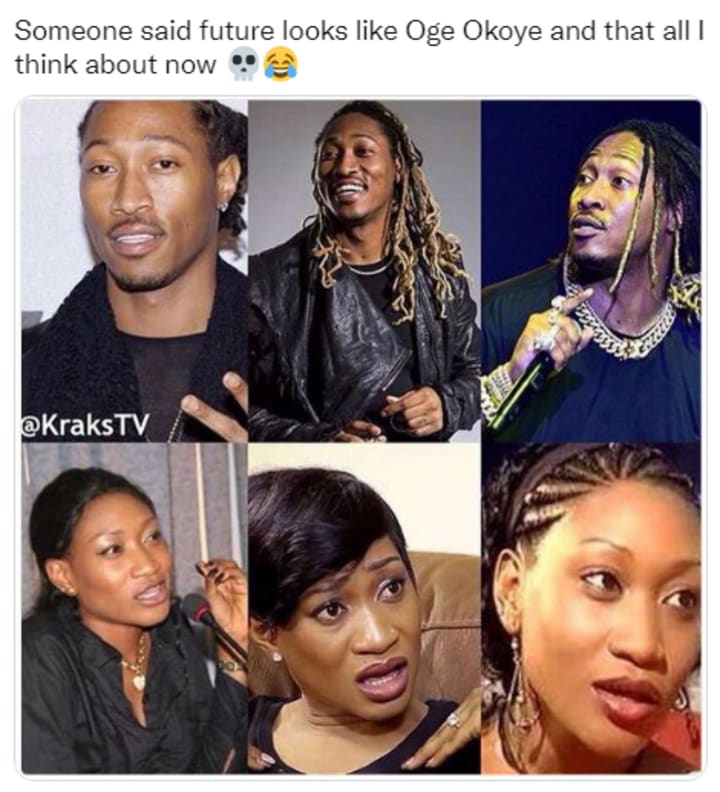 Truly truly they look alike.
2. Melanie Fiona and Joy Nice
Another two celebrities that share an uncanny resemblance are American singers Melanie Fiona and Joy Nice (Pelumi from Jenifa's Diary). These two look are the embodiment of "cut from the same cloth."
3. Tonto Dikeh and Lottie "The Body" Tatum-Graves
Lottie "The Body" Tatum-Graves was an American burlesque dancer who performed from the late 1940s to the early 1980s and passed away February of last year. When her death was announced to the public and pictures of her in her younger years emerged, Nigerians couldn't help but notice that she bared a striking resemblance to our very own Tonto Dikeh. The resemblance is undeniable!
4. DMX and Ikechukwu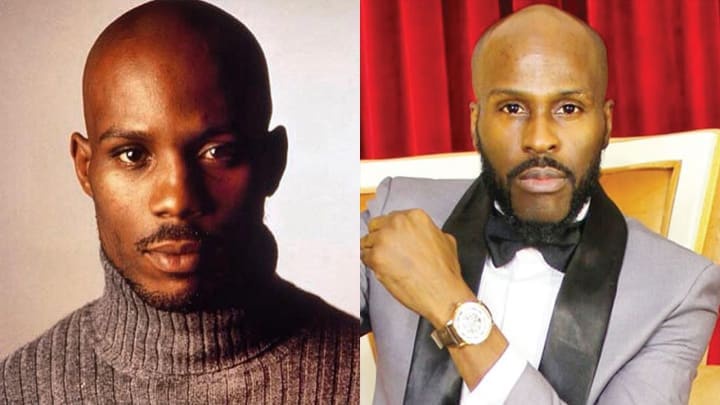 Another classic one that we can never forget is the similarity between American rapper DMX and Nigeria's own Ikechukwu. The two men literally look like twins. The similarity between them is completely undeniable.
5. Keke Palmer and Chacha Eke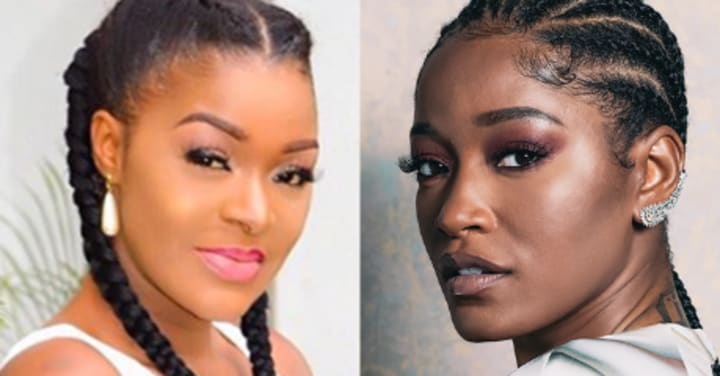 Another set of people that Nigerians have said look alike are American actress Keke Palmer and Nigeria's own Chacha Eke. Below is the picture that heavily prompted this talk.
Do you agree?
6. Illbliss and Notorious B.I.G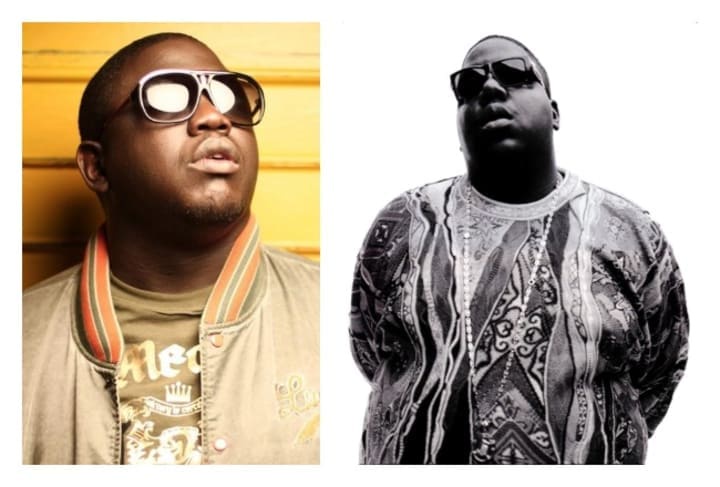 Looking at the picture above, I don't know if you can even tell which one is Illbliss and which one is Notorious B.I.G. The picture looks like two different photos of the same person. That is the extent to which Illbliss and Notorious B.I.G look alike. Their resemblance is uncanny.
7. Golda Rosheuvel and Adesua Etomi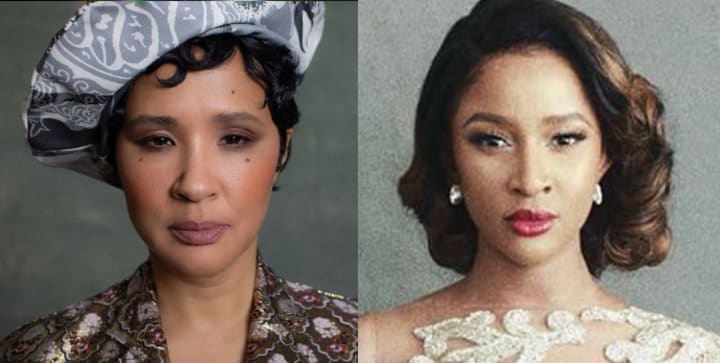 When Netflix's hit series Bridgerton landed upon us, a number of Nigerians started to spy something with their little eyes. A number of people begun pointing out that the woman who acted as the queen in Bridgerton, Golda Rosheuvel, looks a lot like Nigeria's own Adesua Etomi-Wellington if Adesua were older.
What do you think? In fact, how many of these resemblances do you agree with and which ones do you not see? Let me know your thoughts by leaving a comment on my Facebook post.