Chioma Love, a renowned Nigerian Instagram model, and brand influencer, has posted a video on her Instagram profile in response to individuals who have been criticizing her for not wearing a bra in every photo she has published on social media.
She is one of the socialites that are endowed with large natural melons. Because of this, her followers always remark on her images or videos.
Meanwhile, some admirers have complained about her not wearing a bra, according to the video.
In response, she just uploaded the video on her Facebook page to tell them that she can wear anything she wants.
She captioned the video with
"This is for the all Bra police under my posts commenting on how I should dress.
I don't like to be compared to any other girl because I know my body better and I will continue to wear whatever is comfortable(Bra or no Bra) zero apologies if it is "displeasing" to your eyes.
Comfort for me is more important that aesthetics or getting a good cleavage, I just dress however I feel more comfortable and according to the occasion."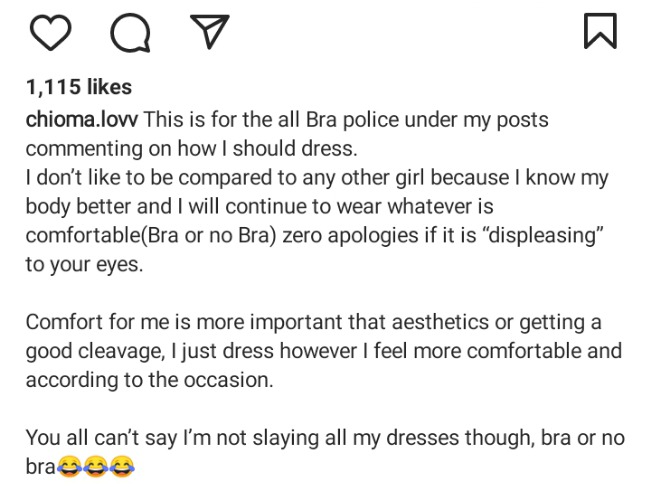 Watch her video below;