I Love Taking The Long Way To My House So I Can Enjoy Music In Peace';- Model Amarachi Reginald.
Afrobeat star and award-winning musician, Davido's alleged girlfriend, Amarachi Reginald is a model and socialite. Few hours ago, the celebrity lady took to her social media handles and shared a post saying that she likes taking the long route to her house so that she will enjoy good music to her satisfaction. Taking to her official Instagram page via her Instagram story, she wrote, 'I love taking the long way home, so that I can listen to more music in peace'.
Below is a screen capture of her post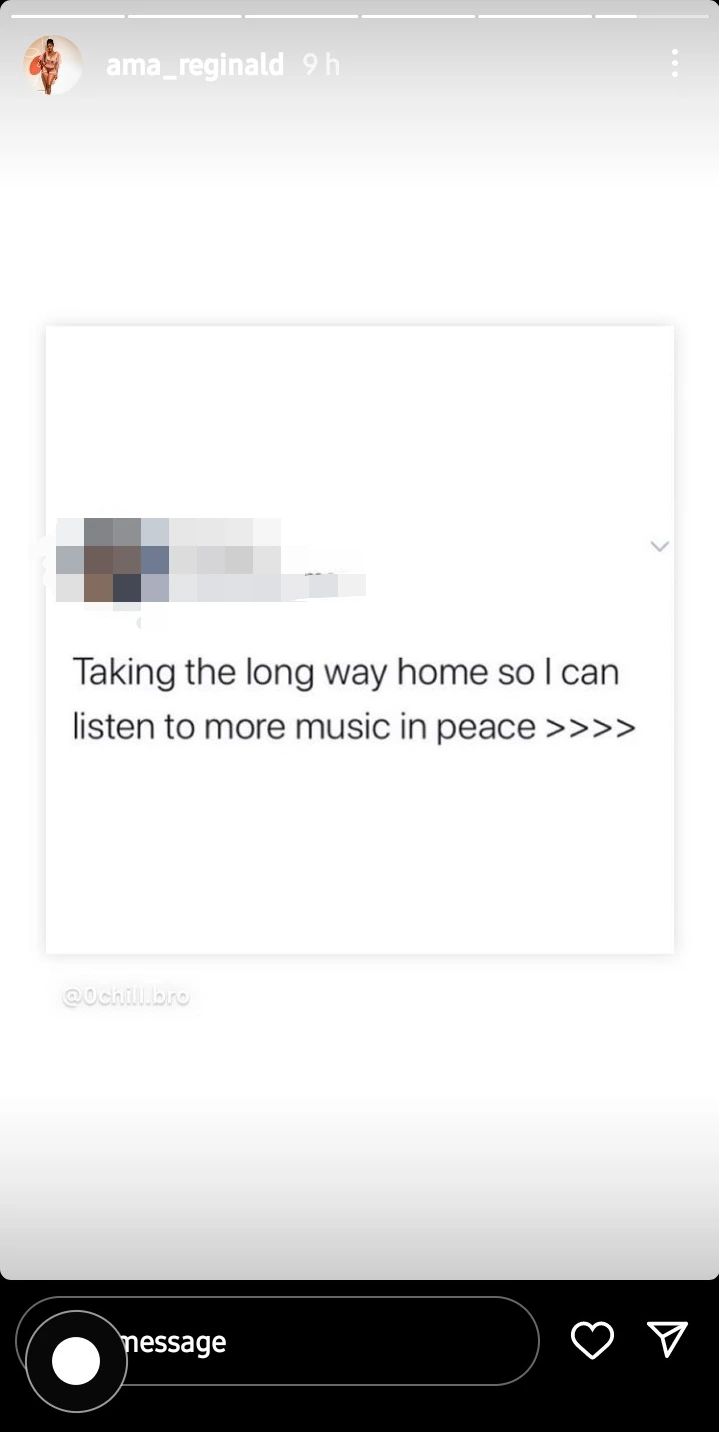 In addition, Amarachi is media personality and Instagram celebrity who rose to stardom after being rumoured as Davido's new girlfriend.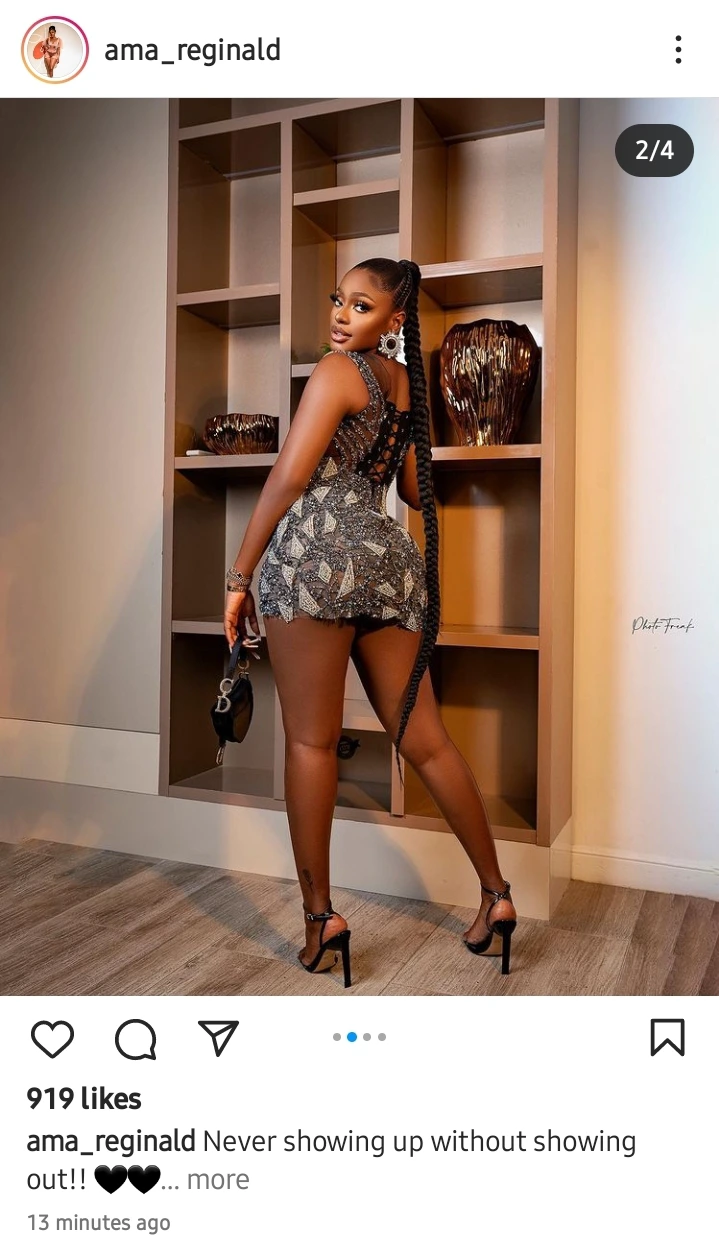 Moreso, Amarachi's recent statement on her Instagram page is not a bad idea actually. We all know that at home, we spend more time in the kitchen, doing house chores and some other things and all these might hinder us from streaming good music. However, staying out for a long period in spite of rising insecurity is not good at all.
Anyways, over to you my dear readers, what do you have to say concerning this post?