Saskay knows how to dress attractively in a way that people will appreciate her look. She dresses simple, yet people get inspired whenever she flaunts her outfit publicly. Saskay has taught us that we shouldn't joke about our appearance, rather fashion should be our priority.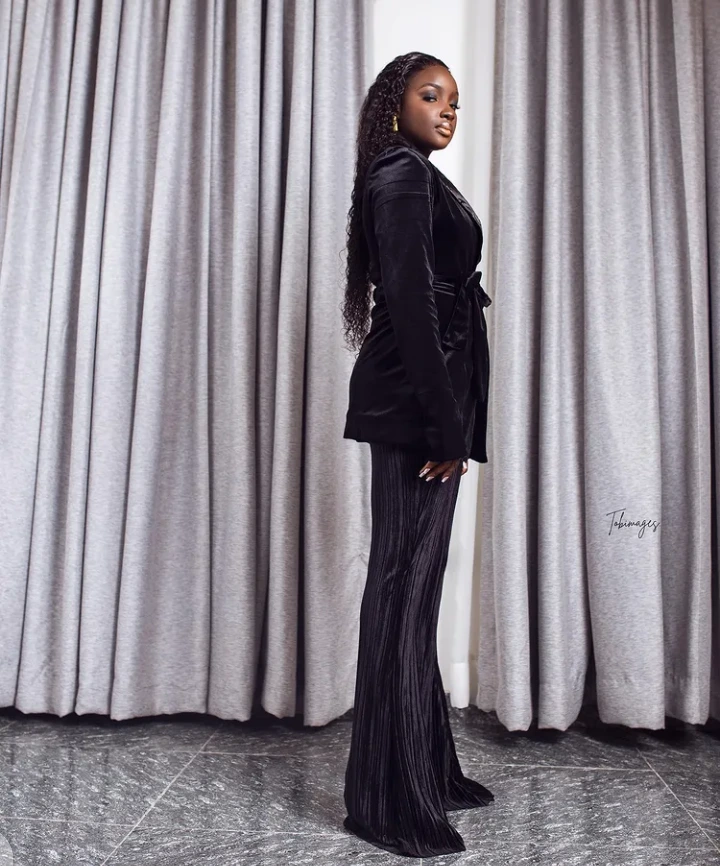 Saskay is looking smart and elegant on her two piece outfit and the color, complemented her skin tone. Her dress is sewn with a suede fabric and it's shinny. The style of her dress gave her a bossy chic look, coupled with her posture. If you look at the collar of her dress, it's designed in a sizzling way.
Her trouser is sewn in a Palazzo style and her physical appearance is bold. Saskay is a confident fashionista that doesn't allow anyone to intimidate her, that's why her appearance is top notch. Her curly hairstyle and nude makeup, brightened up her beauty, coupled with her posture.