There is no denying the fact that if beauty were to be a person then it might actually fall I to the personality of former BBN star Maria Benjamin, after she shared some fine photos of herself on her Instagram page. The reality star showed that she possessed a very rare type of beauty which is not easily seen around, as hers is unique in every way.
When it comes to look and appearance Maria Benjamin has always shown that she has it all on deck, as her appearance is such that is ever likeable given how much pretty she always appears to portray herself, which is a natural thing that comes with anyone who is opportune to be blessed with the type of features she had on display on her Instagram page.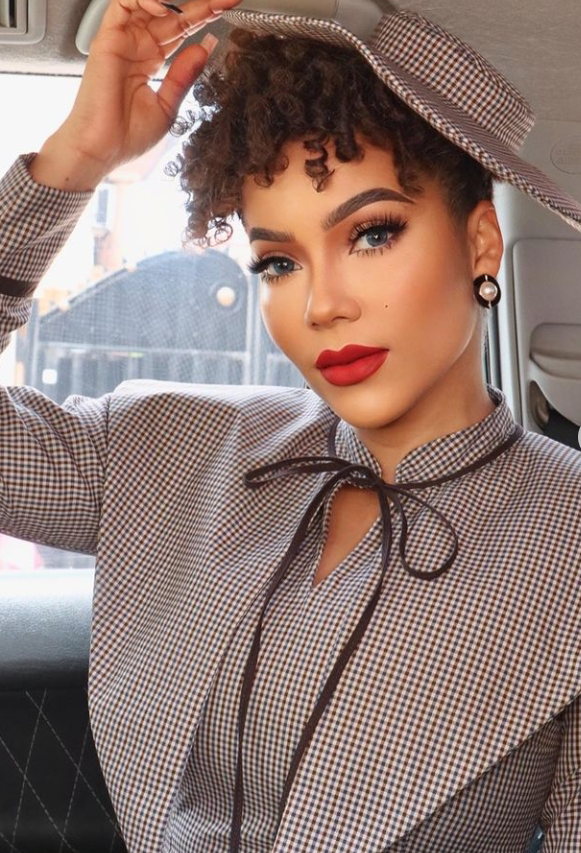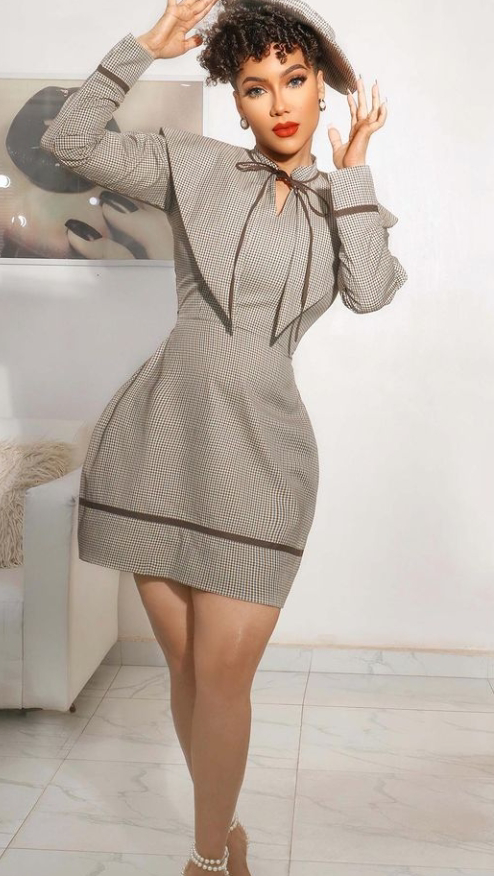 The beautiful reality was dressed in such an exotic fashion in a patterned dress and matching hat, as she showed her pure beauty to her followers on Instagram who couldn't refrain from praising her for her look which is quite pleasant to see, Maria really does know how to gather the attention of her audience and she does so in such an amazing manner by virtue of her gorgeous display that is capable for drawing attention towards her.